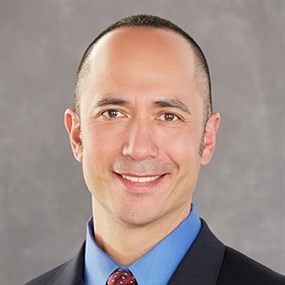 MILFORD, Pa., October 15, 2018 - Advanced Data, the leading provider of enterprise-wide compliance, fraud prevention and enhanced verifications to the mortgage industry, today announced the hiring of Jon Maynell as the company's President and member of its Board of Directors.
Maynell brings more than 25 years of experience in all areas of mortgage technology including sales, marketing, functional design, and client success. Most recently, Maynell was Executive Strategist for Black Knight, Inc., a position that was the result of Black Knight's acquisition of Motivity Solutions in 2016, where he served as Vice President of Client Services.
"Jon is a very familiar face in mortgage technology, and we're excited to have him join our team to continue growing our operation. Jon brings exceptional leadership skills, relevant market experience, and a track-record of growing business at a fast pace," said Allen Johnson, Advanced Data's Founder and CEO. "We feel confident that Jon has the experience to lead our digital verifications initiative including our proprietary eVoE™. I've been impressed with Jon's drive and know he will be an asset to our vision and goals for the next decade. We are pleased to welcome him to our rapidly growing organization."
While at Motivity, Maynell emerged as a thought leader in the application of business intelligence and data centric strategies in mortgage lending and has been a frequently featured speaker at national industry conferences in recent years.
Maynell commented, "I am thrilled to be joining Advanced Data at this exciting time in their development and am looking forward to continuing my career in a role where I can be part of the growth of a company that makes a clear impact to a client's bottom line."
About Advanced Data
Advanced Data is recognized as the standard for enterprise-wide mortgage data integrity, specializing in fraud prevention and enhanced verifications. Its proprietary technology is integrated with loan origination systems, and the firm offers a SaaS platform for clients that prefer a custom solution. Its services include eSign 4506-T, streamlined verifications and re-verifications of employment, fraud reports, multiple levels of social security number verifications, AVM plus property inspection, and flood zone determinations. Advanced Data's
proprietary Fraud Report identifies each loan's fraud risk before and after funding. The firm
prides itself on delivering superb customer service, hiring experienced employees, and
developing customized, sophisticated technology. It's one of the only firms in its sector to
employ an in-house development group, which ensures its technology provides a competitive
advantage to clients and can be customized to their needs. For more information, visit
advanceddata.com.
Media Contact:
Jamie Petty
800-537-0458
/Blog/261020/Advanced-Data-Hires-Jon-Maynell-as-President